Rolex has been a most recognized brand when you are looking for luxury and expensive watches. Their product quality is extremely high, and adds details to every millimeter in a watch. When it comes to showing time accurate, Rolex has remained undefeated for making even half a second accurate.
People that are looking to buy wrist watches from Rolex, also prefer to have wall clocks originally made from Rolex. That's because the concept of wall decor through a wall luxury wall clock is a new trend rising. Unfortunately, like other brands, Rolex's wall watches are not available.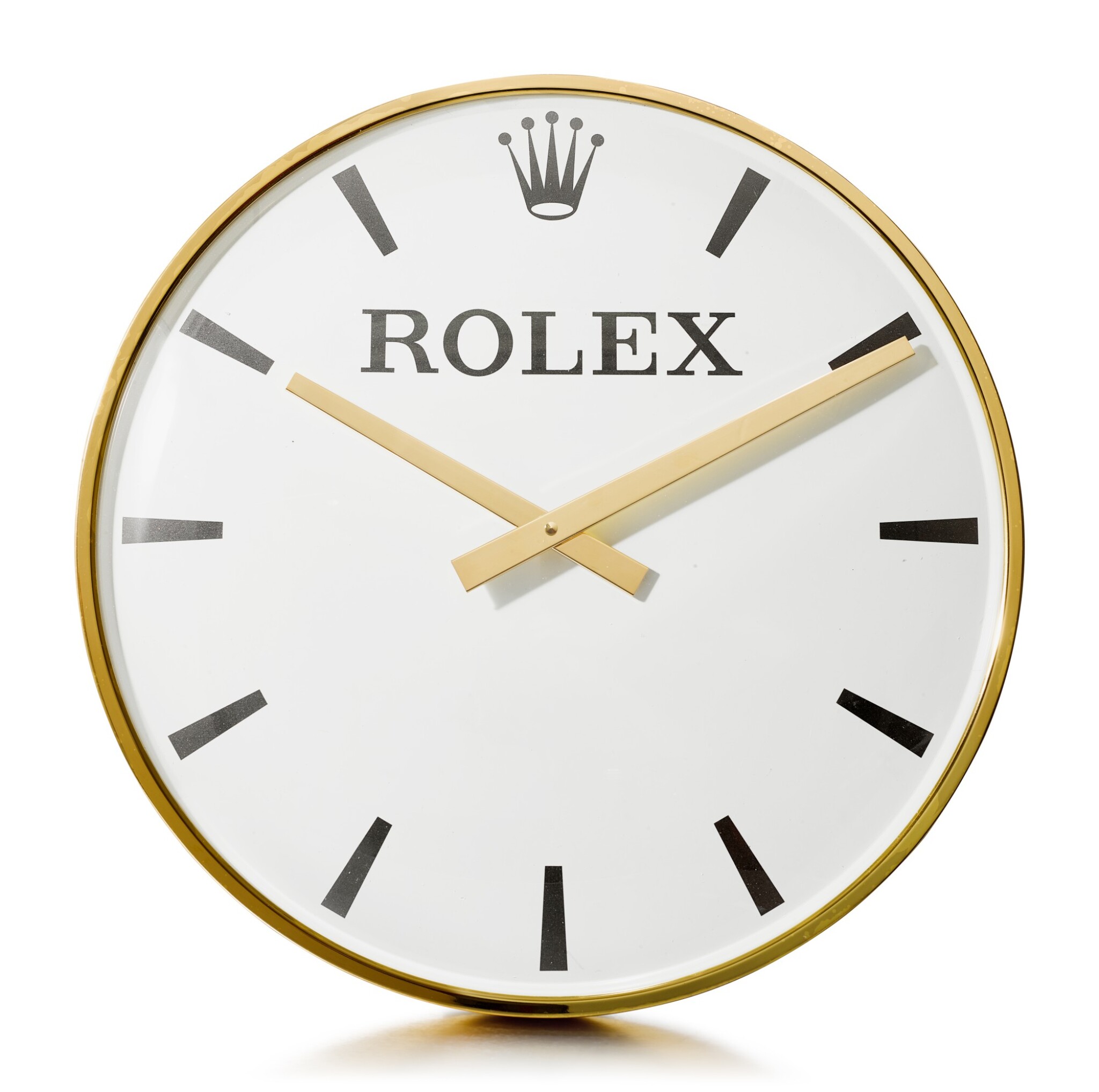 Does Rolex Make Wall Clock?
The answer is no! Rolex makes only the highest quality wrist watches but does not make any kind of wall clock. That's because of their expertise and luxury quality focused on wrist watches only.
So if you are planning to purchase a Rolex Wall Clock you will only get the local vendor manufactured wall clock.
Why Are There Rolex Wall Clocks On The Internet?
Because Rolex does not make wall clocks, the local vendors started making Rolex-like wall clocks that copied the Rolex wrist watch design to fulfill the needs of their customers.
The trend of wall decor from a clock for wall has been rising since the past years, the people are looking for luxury and expensive hanging clocks to decorate their walls. You will find many vendors or online stores that are selling Rolex Wall Clocks however they are not genuinely made from Rolex. The design idea, and similarity are taken from the original manufacturer to fulfill the need of the customers shopping for luxury wall clocks.
Do The Rolex Wall Clock Worth?
The local vendors' clocks show the time as well as the sub dials are presented to show the date. However, the chronographs are worthless to have in these clocks. The purpose of the wrist watch chronograph is to show a stopwatch which is an old idea for a clock for a wall.
To purchase a Rolex Wall Clock or Watch you need to first be ready that the quality of the product will vary a lot. The local vendors can duplicate the design or replicate the design but the actual look and feel can not be accomplished as manufactured by Rolex originally.
Is It a Good Idea To Have a Local Vendor Rolex Wall Clock?
For the wall decoration purpose yes that's something unique to have a clock for home decor that looks like a Rolex wrist luxury watch. The price for these clocks will not be as high but will show a dramatic impact on your guest. That's kind of a luxury stuff that you can hang on the wall of your bedroom, master room, hall or dining room.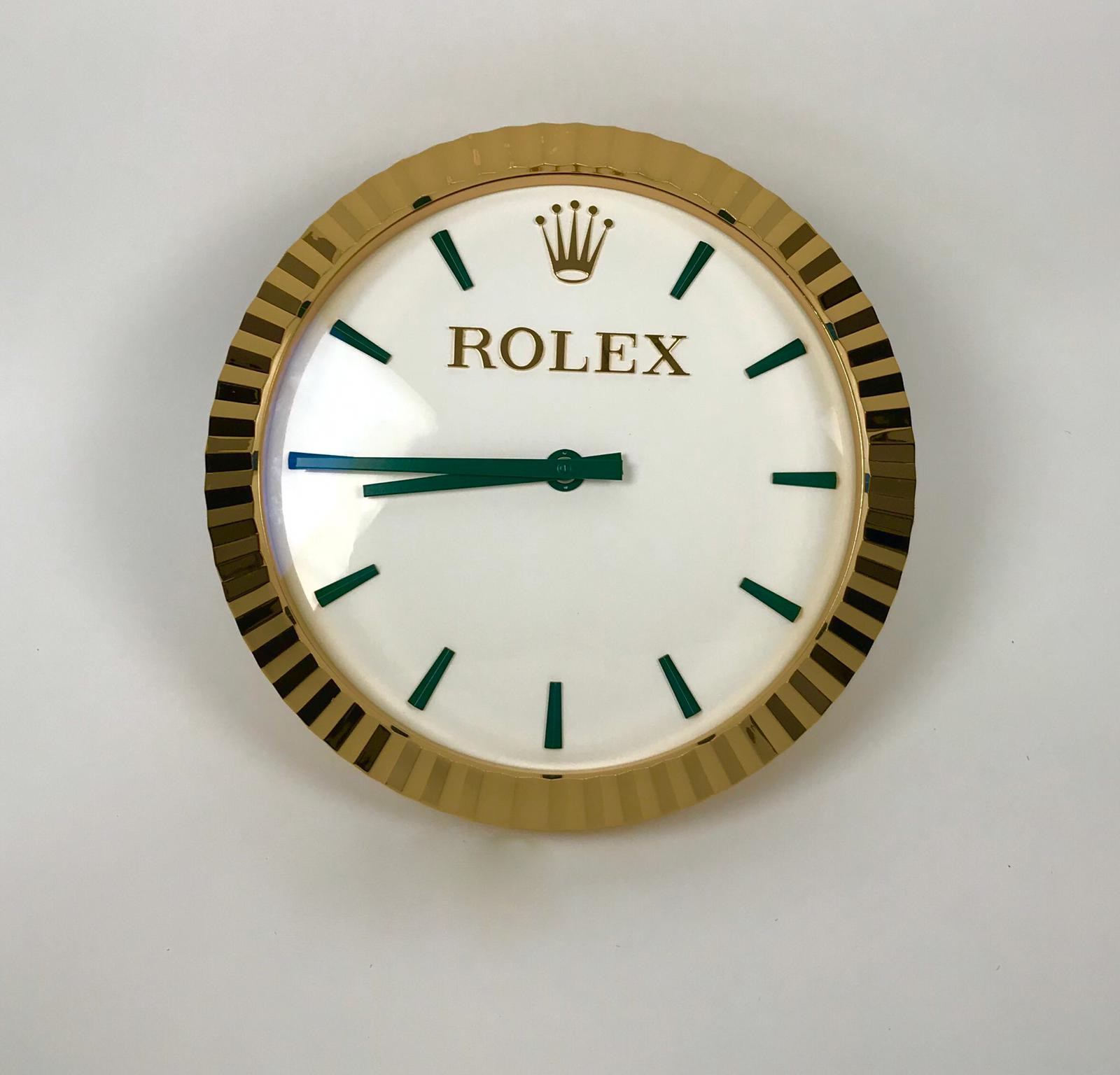 Where Can I Purchase Rolex Wall Clock Online?
Among many stores online selling the product, the best way is to purchase directly from a vendor or distributor. This can save you from paying extra money for just the name "Rolex" and cutting the excessive profit price.
For example if you can contact "Decor Hub" you will get a high quality Rolex wall clock at a cheap price. You can easily have it manufactured based on your design preference or choose from our catalog.
Conclusion:
Rolex is the highest quality wrist watch manufactured that does not make any kind of clock to hang. There are many local vendors that are selling the Rolex Wall Clock made locally and the design copied from the original wrist watches. Of course you can not expect the luxurious feel from the locally made watches but they are good enough to decorate your wall without making a design difference from the Rolex watches.