Decorate your living room comfortably - 7 ideas for Home décor
The living room is the center of life in most four walls that's why here home décor is mandatory. Hardly any other room needs to have more creative superpowers than the living room. Here people live, cuddle, eat, play, relax and love.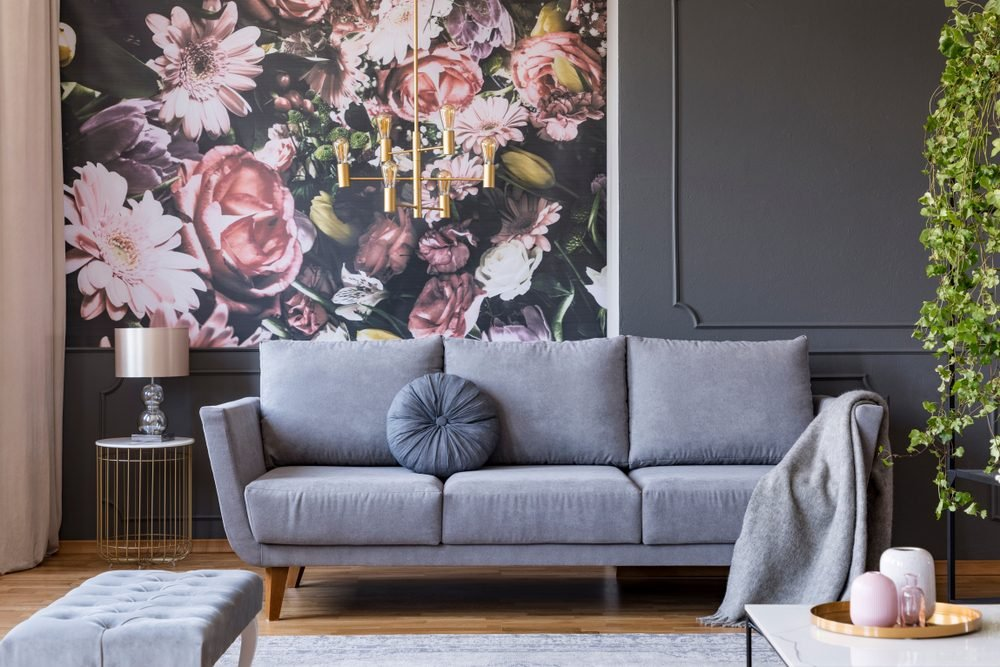 So that all these facets can be lived out in a feel-good atmosphere, light, carpets, furniture, colors, fabrics and storage space must be optimally coordinated. The following seven ideas show how more pragmatic coziness can be found in the living room!
Contents
Design based on your favorite activity, not your favorite look
Placing furniture in groups creates a feeling of wellbeing
Carpets increase the comfort factor enormously
The right colors make the difference
Use imagery
Creative picture ideas even with your own photos
Blankets and pillows as a cozy highlight
The personal touch distinguishes the feel-good living room from the Steno furniture store ambience
1. Design based on your favorite activity, not your favorite look
At first glance, many living rooms look almost perfect and come from a furniture store, but hardly offer any real feel-good character for home décor. The seating furniture is too uncomfortable, the carpet scratches or the chosen furniture surfaces should not be touched.
By no mean ideal for developing in the living room, simply putting your feet up, feeling at home and at home.
Which furniture belongs in a living room?
The most important questions when designing living room furnishings are: What is the favorite thing to do here? Who wants to feel at home here?
The best example: a bioethanol fireplace. It exudes cozy warmth and looks charming, but without appropriate protection it is unsuitable as a pure design object if smaller residents also want to romp around in the room.
2. Placing furniture in groups creates a feeling of wellbeing
A comfortable atmosphere in your own living room is important in order not to feel like a guest in your own four walls. A clever placement of different pieces of furniture creates home décor in the room. Stools in different versions combined with a small side table are ideal for setting up a nonsense corner.
Those who like to read can create a place of retreat with a large armchair, a reading lamp, perhaps even close to the window.
If space is required in the living room for culinary delights, a high-quality dining table with a creative choice of chairs can provide a real design highlight with a coziness factor. Create individual zones in the living room: soft carpet, cuddly pillows - this is how you can relax wonderfully in the living room!
3. Carpets increase the comfort factor enormously
What is essential in a cozy living room to home décor? There are a few things to consider when choosing: If the carpets are too large, they can quickly make the room appear smaller and more oppressive.
The following rule of thumb helps with the optimal selection: sofa length plus 20–30 cm left and right - this is the size of the optimal carpet for a comfortable sofa. If the most important pieces of furniture are on the carpet, this not only improves the hold, but also the room acoustics in general.
4. The bright colors make the difference
Warm colors ensure even more coziness and can be real eye-catchers at the same time. It all depends on the right color combination for home décor. If a room is designed entirely in white or beige, it quickly becomes boring.
It is best to combine several colors and divide the room into different zones. With the right colors, positive moods and emotions can be created in no time; the opposite is achieved by choosing the wrong color.
Experimental psychology studies show what effect different colors have on our emotional life to have. Green triggers a harmonious and calming mood, while red works to visualize. Yellow not only lets the sun shine, but also our minds; spreads joy and optimism.
Use of imagery for home décor
The wild retro patterns of the last few decades are only loved by real fans today. Much more often, a clear wall color prevails in room design, which is then set off with the right home décor. Pictures are ideal for this, because they can be easily attached and are available in countless creative combinations.
If you want to create your living room in the currently trendy natural look, you can choose warm earth tones as the wall color and set real eye-catchers with clever pictures. More comfort is hardly possible: a spacious living area, flexible stools, generous windows, plants and visual highlights through pictures!
Creative picture ideas even with your own photos
Macro shots of different plants, natural panorama pictures, lettering or individual words that describe nature - there are no limits to the imagination. If you want the icing on the cake, you can also experiment with different image formats and shapes for home décor, because it doesn't always have to be the boring A4 or A5 rectangle.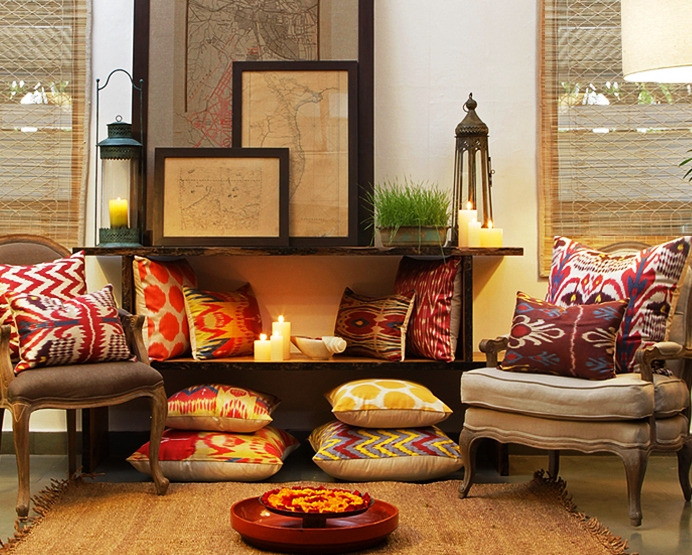 Moreover, there are now pictures in hexagonal, oval or round designs - even printable with your own photos or creative picture ideas.
6. Blankets and pillows as a cozy highlight
Especially in the cooler autumn and winter months, we long for warmth and comfort. Soft textiles create an even cozier atmosphere on the couch or armchair. Coziness moves in in no time with cozy blankets or pillows on the couch.
They can also be included in seasonal design concepts for home décor. Why not cuddle on pillows that convey the Christmas spirit with dancing snowflakes or a rustic Santa Claus? In addition, there could be candles on the coffee table, which immerse the room in an even more comforting atmosphere.
7. The personal touch distinguishes the feel-good living room from the Steno furniture store ambience
Personal accessories should definitely not be missing in a feel-good living room. It's not just about the optimal selection of plants, lights, pieces of furniture and Co. Rather; it's the little things and personal items which make this place so special. Objects with meaning not only fill the room; they remind us again and again of great experiences and people.
The lovingly put together sand and shell arrangement that tells of the last vacation to enhance home décor. A self-made work of art that reminds us of dear people again and again and gives the room that inimitable touch that cannot be found anywhere else.
Final Thoughts
The journey of discovery of personal items not only brings memories, but is also a lot of fun for house guests. Without personal accents, we could also meet for a coffee chat in the standard furniture store living room, right?